PRESENTATION by Jack Gescheidt:
"Are Eucalyptus Trees Going To Kill Us All!? So shouldn't we kill them all first?"
Open Secret Community Center,
San Rafael, CA
7:30-9:30PM, Sat., Aug. 15, 2015
Join TreeSpirit founder Jack Gescheidt for a timely presentation and audience discussion of issues involved in the controversial plan to cut down 450,000 trees in the SF Bay Area.
TOPICS INCLUDE:
• "native" vs. "non-native species;"
• "invasives," and "invasions;"
• "flammable eucalyptus trees;"
• "Invasion Biology" and;
• why all these phrases necessitate quotation marks — learn why their meanings are anything but clear;
• arguments for and against the heated 450,000-tree "hazardous trees removal" and "vegetation management" plan in the East Bay hills
• the infamous 1991 Oakland-Berkeley hills fire — its causes and how to prevent its recurrence
• audience Q&A; your involvement is encouraged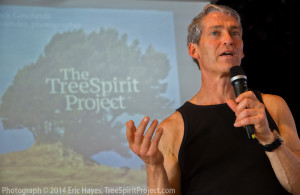 Open Secret Community Center & Bookstore
#923 C St. (betw. 3rd & 4th St., 3 blocks from the Rafael Film Center)
San Rafael, CA 94941
$10 Advance Tickets: call Open Secret w. credit card: 415.457.4191
$15 at the door
• LEARN ABOUT the planned 450,000-tree SF Bay Area CLEARCUT (CLICK HERE).
---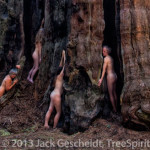 Giant Sequoias Experience, Sierra Nevada Mountains, CA.
Join TreeSpirit founder Jack Gescheidt and a small group of fellow tree and nature lovers for 3 unforgettable days & nights among the giant sequoias of California. Included in the trip fee is a 20×30″ canvas print of one of the TreeSpirit photographs starring YOU. The weekend after Labor Day,  Thursday-to-Sunday, Sept 10-13, 2015. LEARN MORE.
2015 Experiences: September 10-13, 2015
2016 Experiences: May 19-22 & Sept. 8-11, 2016

---
• EXHIBITIONS: CLICK HERE
• Suggest a specific tree or forest to protect: HERE.
The TreeSpirit email list averages once/month and is never shared or sold, not ever.
---
• Have a great idea for a TreeSpirit event? Use the form below:
Describe your event idea for Jack.
---

♦♦