A "Slash & Burn & Poison" plan for Tomales Bay State Park's wild, healthy forest.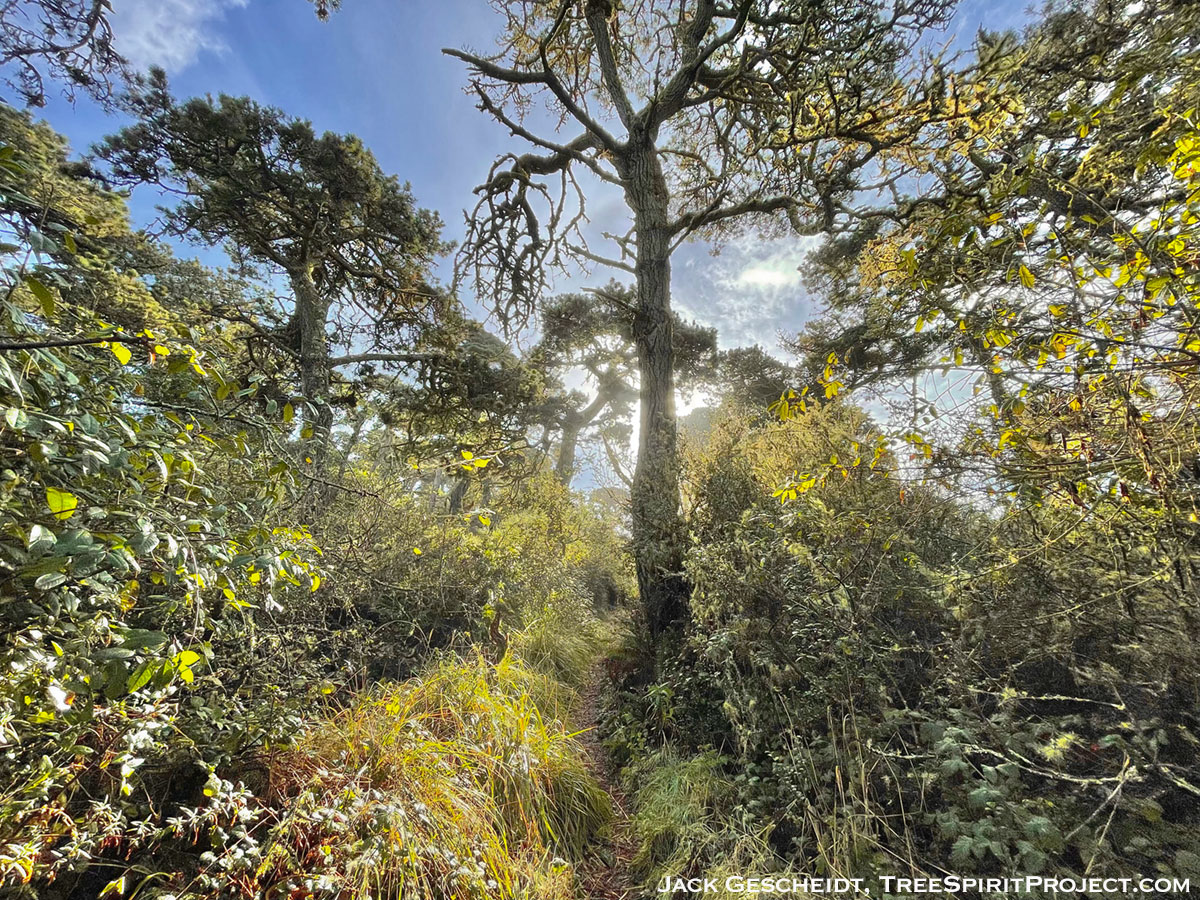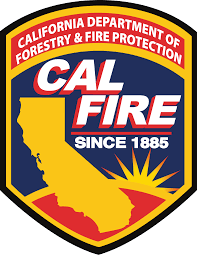 California State Parks (CalParks) and The California Department of Forestry and Fire Protection, known as "Cal Fire," is on the ecological warpath in Marin County, CA.  Their "CalVTP" — California Vegetation Treatment Project — claims to offer forest "restoration" and to make "healthy" scores or hundreds of rare, 100+-year-old Bishop pine trees — by "treatments" with chainsaws, bulldozers, masticating machines, and chipping machines. And herbicides like Dow Garlon.
To camouflage these industrial "treatments," Orwellian public relations terms like "thinning" and "forest health initiative" are deployed.   To qualify for public wildfire prevention funds, "wildfire danger mitigation" language is shoe-horned in. Even prescribed burns are included in the project because, y'know, native Americans used fire in forests (including to harvest food, and flush animals out to hunt), so the Cal Fire bureaucracy will do it too… never mind that agency objectives — getting money to fund make-work projects — are wholly different from Miwoks living on the land and dependent upon trees for food.
Saying the magic funding word, "wildfire," can win literally tens of millions of dollars of California's wildfire mitigation funds for agencies needing projects to justify their existence.  Claim that killing hundreds of healthy, green trees and thousands of smaller plants reduces wildfire danger, and reduce a living forest to a firefigher's "fuel load." From this bureaucratic perspective, a new highway or dam project can be said to reduce wildfire danger; anything that "replaces" "hazardous" and "flammable" trees for tarmac.  Sometimes, as a fictitious Fire Chief Calley might put it, "You have to slash and burn down a forest in order to save it."
---
WHAT "MASTICATING" LOOKS LIKE:  killing acres of healthy native plants, destroying the homes of birds & animals.
---
All this killing and habitat destruction is the new, standard logging industry's global-heating playbook. The same "treatments" are regularly deployed by the U.S. Forest Service on federal lands (which are also owned by the public). At Tomales Bay State Park, the public land is in a state park supposedly protected from these kinds of diesel-powered, industrial land-scraping assaults.
For this western Marin County, CA, deforestation project in Tomales Bay State Park, about 30 miles north of San Francisco, it is state agencies wreaking the environmental havoc in healthy forests.  The forests, and countless species of mammals, birds and plants and even soil will only suffer damage at the administrative hands of these state agencies.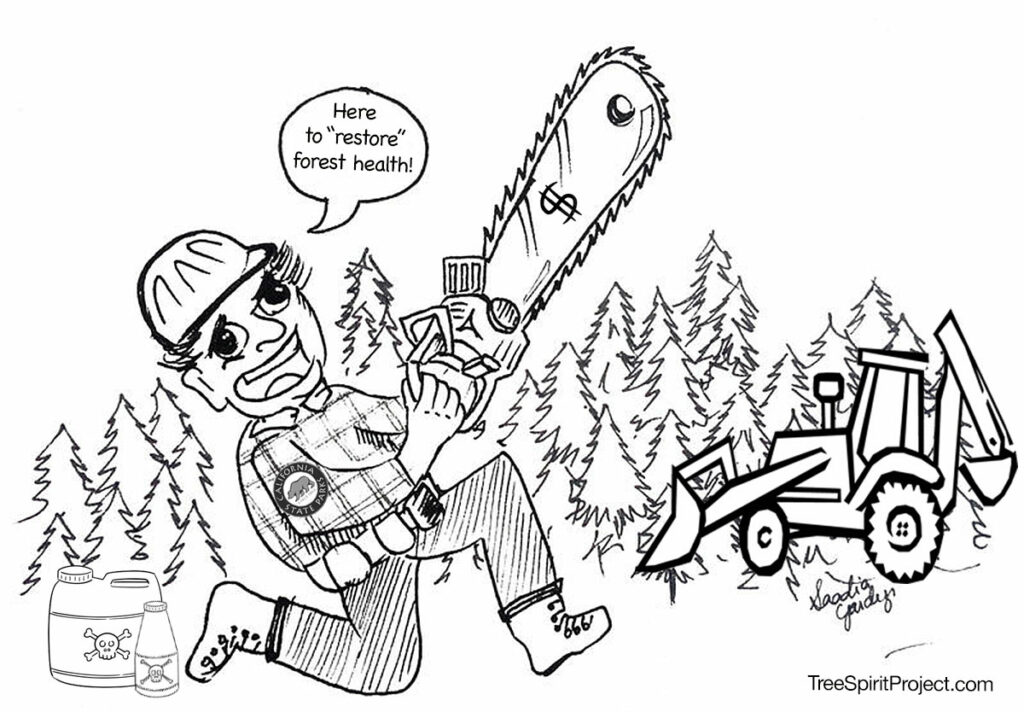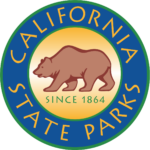 This multi-million dollar project will kill hundreds of living trees, over several years, cutting down ("removing" is their euphemism for it) hundreds of standing trees, both old and dead, which are vital components of a healthy forest.  Even long-dead trees provide bird, insect and mammal habitat. Even after dead trees fall, they feed the forest soils and hundreds more smaller forest plants and fungus and insect species.
Nature knows what she's doing, thank you very much; she's been perfecting her techniques for millions of years. By contrast Cal Parks and Cal Fire are propelled by the quest for millions of state funds earmarked for wildfire mitigation projects, so this one shoehorns in some of that justification.
State agencies getting their bureaucratic hands on state wildfire funds
The stated reasons for the Tomales Bay  are: 1) improving forest health, and; 2) reducing wildfire danger — even though neither of these goals will be accomplished by felling trees and destroying literally thousands of understory plants, compacting soils with heavy machinery and then "treating" (another euphemism) plants with toxic herbicides which harm every organism they come into contact with.   In this industrial land-scraping project, carbon-sequestering, shade-making, global-cooling forest will be ravaged.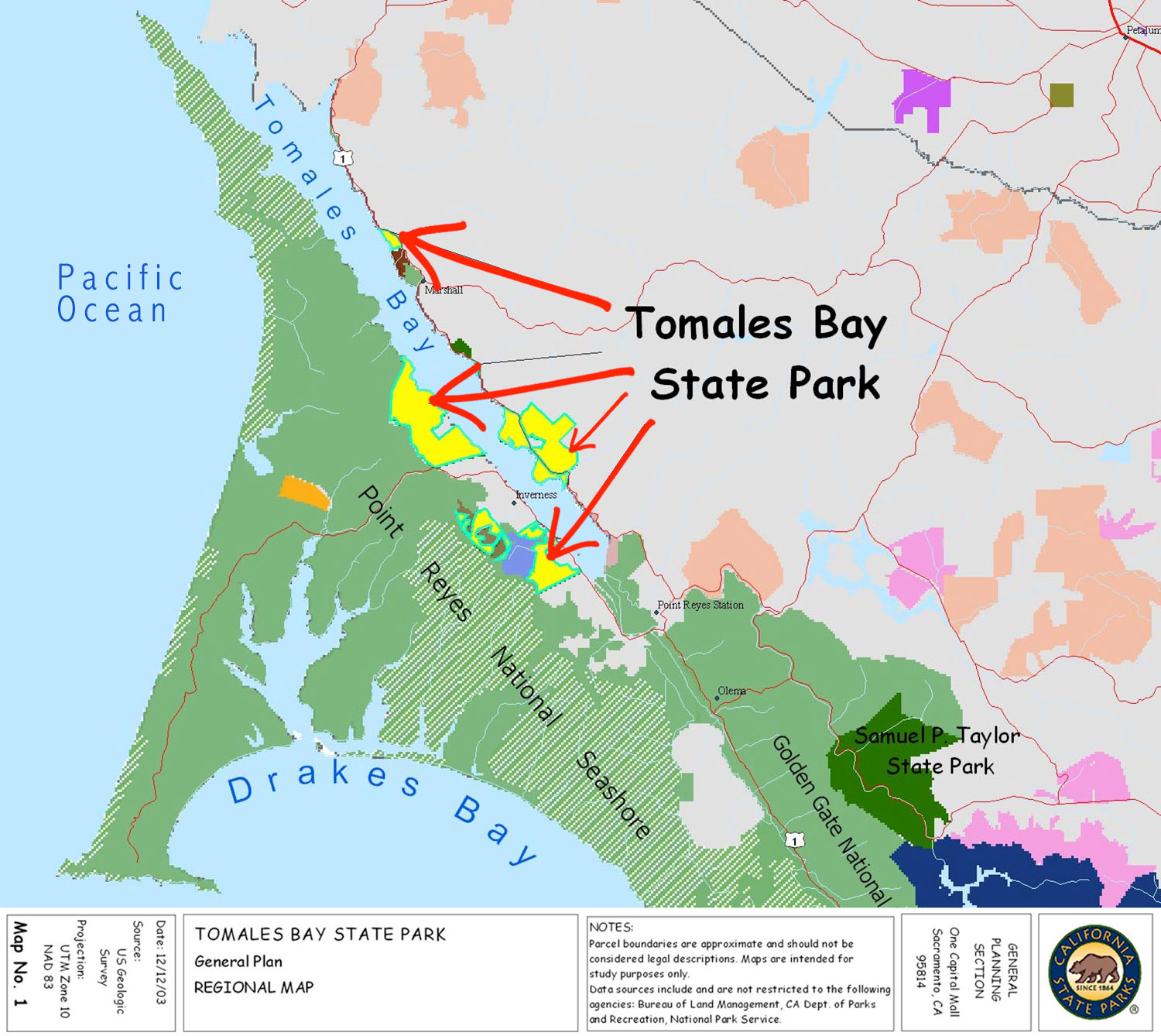 Millions of trees are being cut down across California, both living and dead (but still natural, normal and necessary components of a healthy forest), under false premises.  Make no mistake, this is deforestation during our climate crisis when all trees, and more trees are essential and indispensable.  Fueled in large part by the public's fear of wildfires, and further whipped up by media stories of "catastrophic" wildfires, Cal Fire has become a bureaucracy run amok, spending hundreds of millions of California's tax dollars to kill millions of trees and plants, instead of actually protecting homes by "hardening" houses and structures against inevitable wildfires.  In the process, these agencies are accelerating global heating, as well as landslides and even often increasing wildfire danger.
READ MORE about Cal Fire's VTP (Vegetation Treatment Program) wreaking environmental damage in Southern California's native chaparral habitat. The California Chaparral Institute has brought a lawsuit against Cal Fire for evading California's Environmental Quality Act (CEQA).
Under the false guises of "reducing fuel loads" and "restoring" forest health," bureaucrats and their agencies are destroying forests and other ecosystems, instead of "hardening" houses and structures — which would more effectively and less expensively reduce home and buildings "ignitions" by wildfires. READ MORE about the fallacy of Cal Fire's destructive "fuel treatments."
Millions of acres of native chaparral habit in southern California is also under assault by Cal Fire, grinding, burning and herbicide-spraying 1/2-million acres each year. Read this chilling, detailed description by the California Chaparral Institute: https://californiachaparral.org/threats/cal-fire/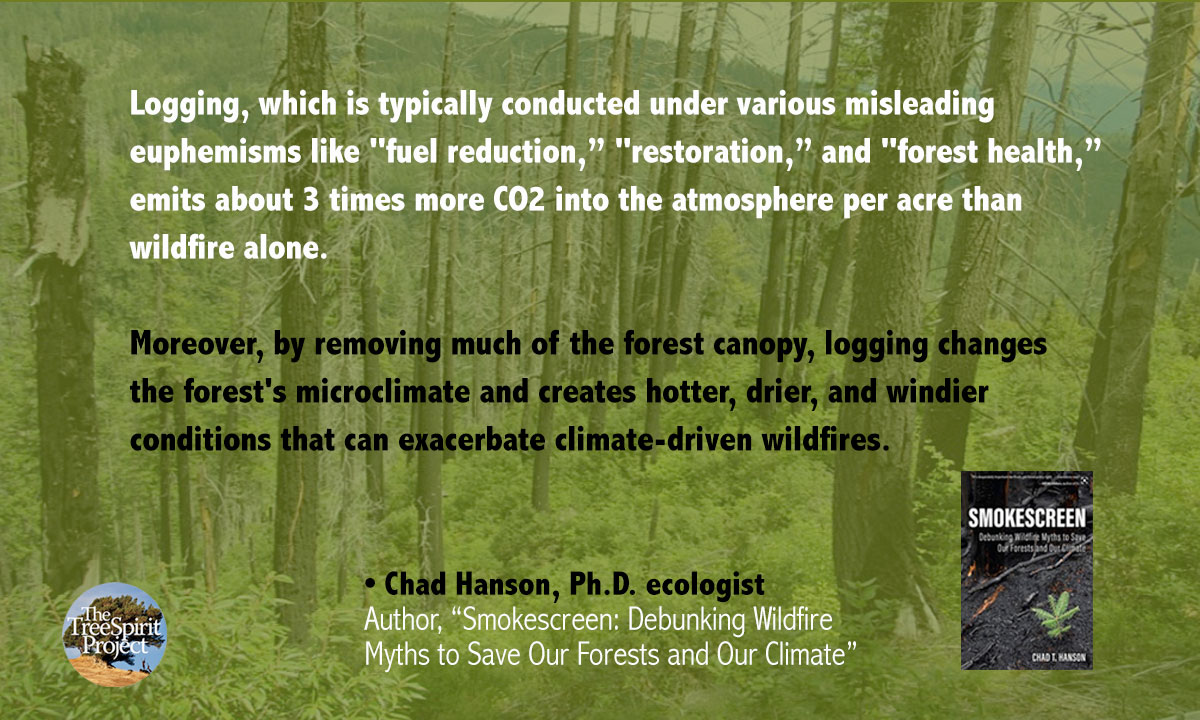 ---
Cal Fire now views trees as the enemy, and the enemy must be subdued, controlled, cut down, killed; words are contorted and distorted: "removing," "thinning," "treatments" and "restoration" sound innocuous, but all mean felling trees and/or destroying plants.  Reminiscent of The Donald's infamous, ridiculed and uninformed suggestion to "sweep" the forest floor to deter wildfires.  But Cal Fire is worse , far worse because they're not stupid; they intentionally mislead the public in their drive for industrialized forest "management."  Cal Fire's doesn't use brooms, but chainsaws, bulldozers, fossil-fuel-burning masticators and chipping machines in their "forest health initiatives."
Cal Fire, and California State Parks, insist Gas-powered Gardening is the best way to save communities from wildfire, full-diesel ahead and damn the cost to forests. Many projects are reverse-justified with claims that these mechanized "treatments" will even restore forest "health" by "clearing out" understory "brush" and reducing "fuel loads" – – their Forestry Newspeak for forest plants and duff.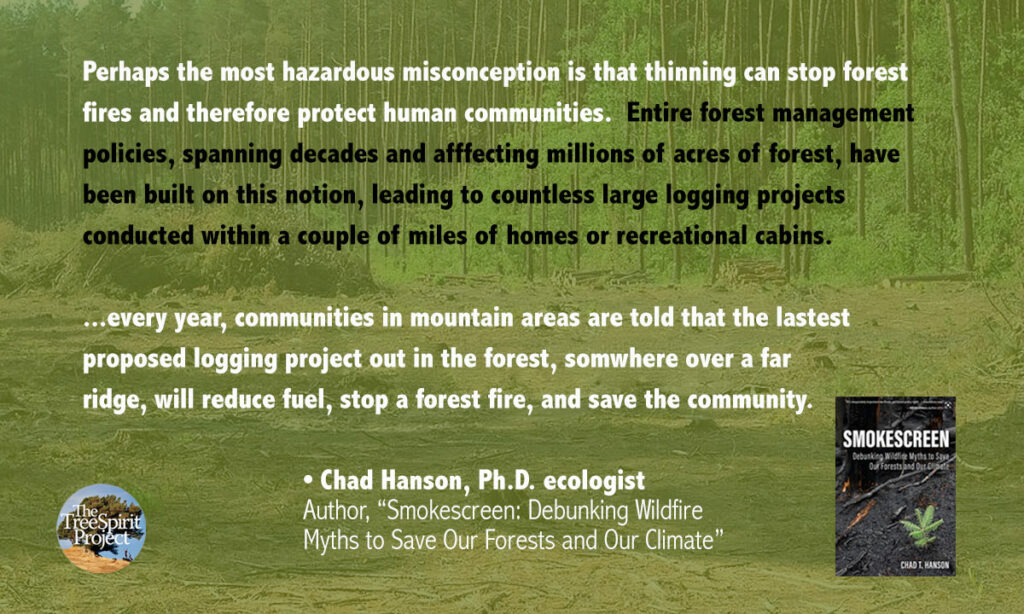 Large machines are right now destroying thousands of precious, shade-making, moisture-capturing, global-cooling trees, along with thousands more smaller understory plants, which are essential components of forests, creating healthy, moist, animal and bird-rich environments healthy, unmanaged forests are. These are distinctively different than manicured city parks which contain less life of kinds, including far fewer mammals and birds.
Call it state-sanctioned "industrial land-scraping;" a way to spend CA state coffers filled with wildfire funds approved by Governor Newsom. The public needs to know about this widespread destruction of our remaining forests, that it is only increasing wildfire danger, and contributing to the climate crisis.  The enemy, as is so often the case, is us. But, as is also the case, when the people lead, our leaders will follow.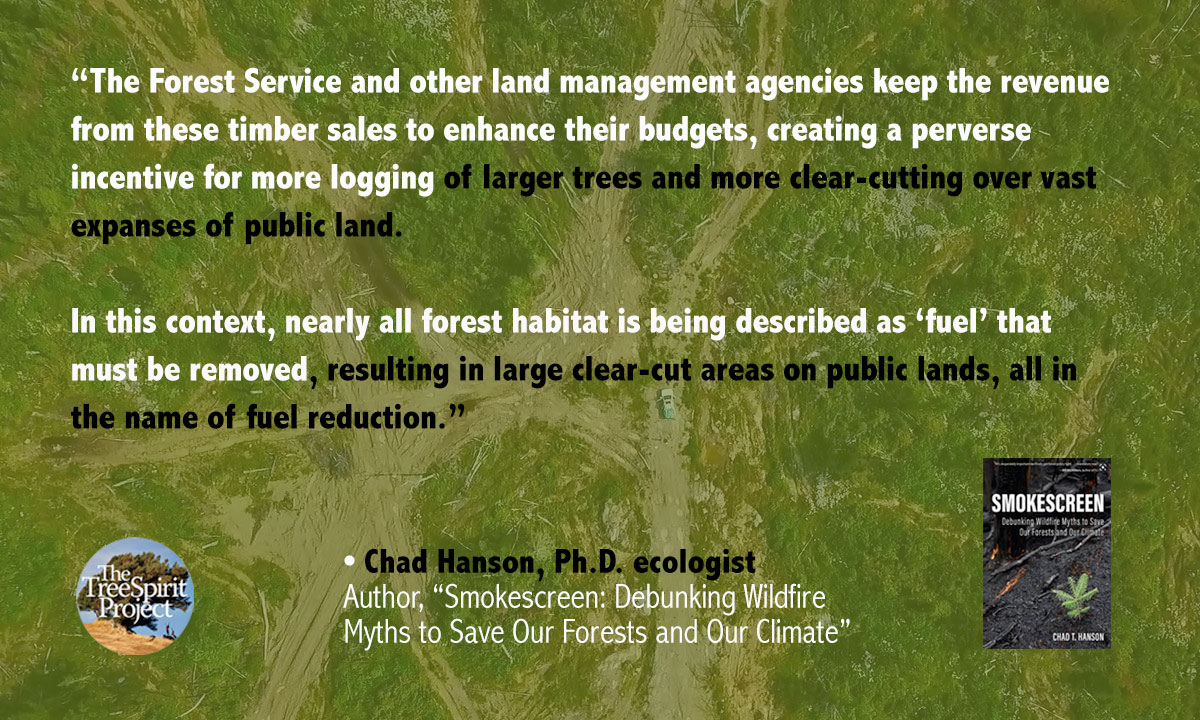 ---
A June 2021 San Francisco Chronicle article diplomatically address this ecological assault:
Newsom's wildfire plan may have a problem when it comes to fighting big blazes
June 20, 2021 by Kurtis Alexander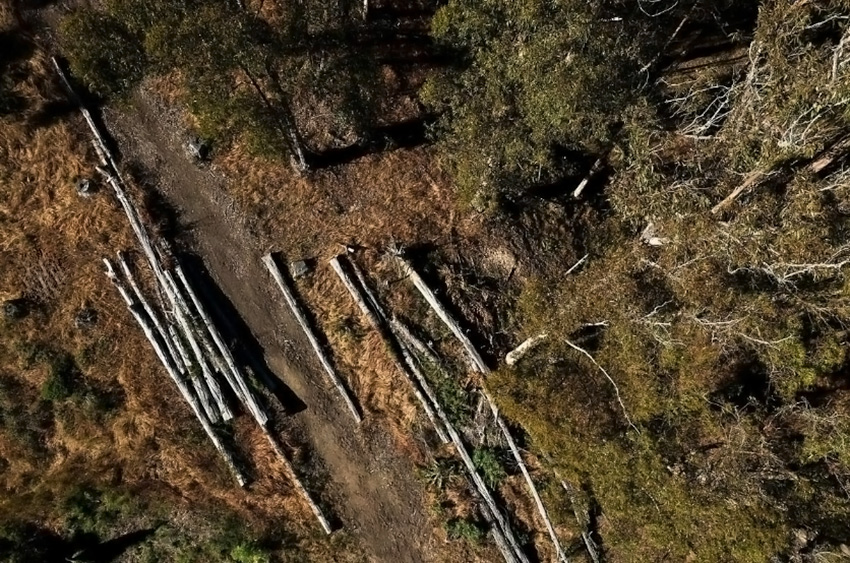 EXCERPT:
Before last year's devastating fire season, Gov. Gavin Newsom directed firefighters to clear huge lines of trees and shrubs near more than 200 communities to help stop or slow a potential blaze. Much of the work was done in the Bay Area.
These widely promoted fuel breaks, a centerpiece of the governor's billion-dollar strategy to protect California from catastrophic wildfire, however, have had limited success, according to data reviewed by The Chronicle.
READ ARTICLE: https://www.sfchronicle.com/california-wildfires/article/Newsom-s-wildfire-plan-may-have-a-problem-when-16260902.php
---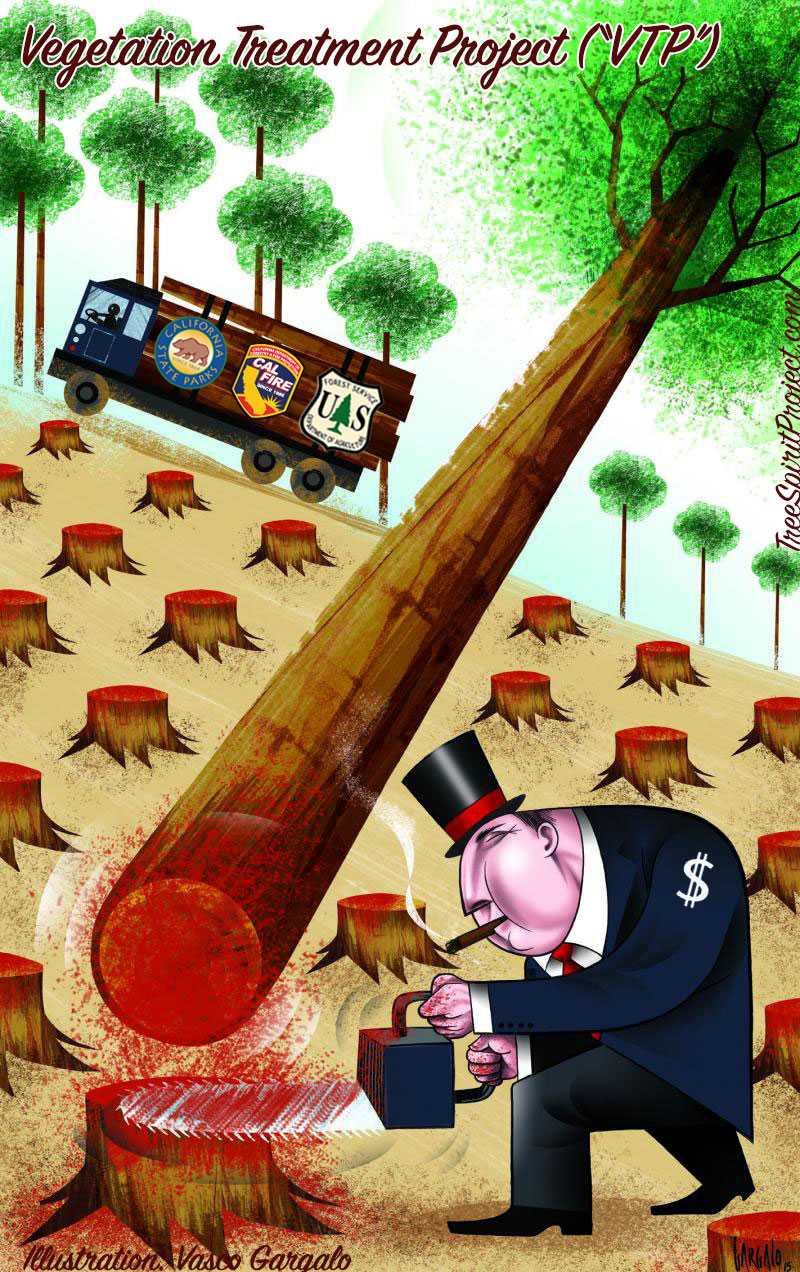 ---
U.S. Wildfire Response Badly Off-Base, new documentary film, "Elemental," shows

October 12, 2022 by Robert McClure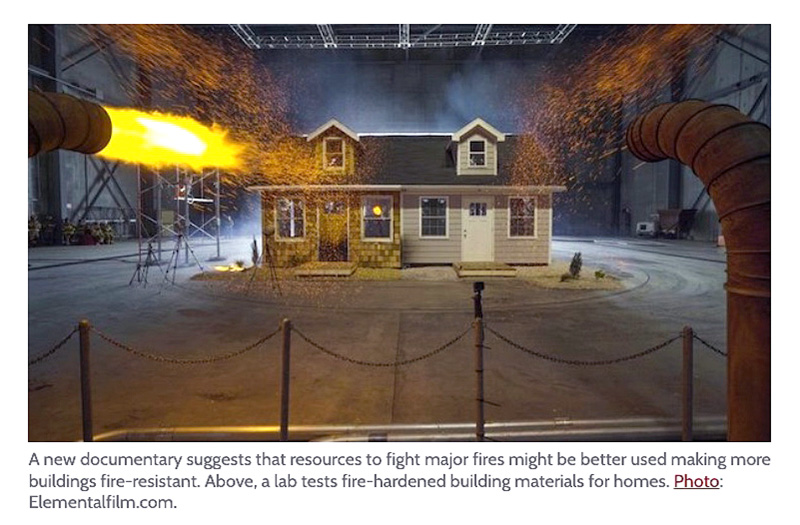 EXCERPTS:
Directed by filmmaker Trip Jennings and produced by Oregon attorney Ralph Bloemers, [the new, 2022 documentary film] "Elemental" definitely has a point of view and a policy prescription… It's also clearly a work of solid journalism, based on deep research, with an urgent message: We're doing this wildfire thing all wrong.
"We're not gaining. It basically tells us, in boldface, that we're going in the wrong direction," says Jack Cohen, veteran researcher from the U.S. Forest Service's Fire Sciences Lab in Missoula, Montana, in one scene.
READ REVIEW: https://www.sej.org/publications/ej-insight/us-wildfire-response-badly-base-new-doc-convincingly-shows
---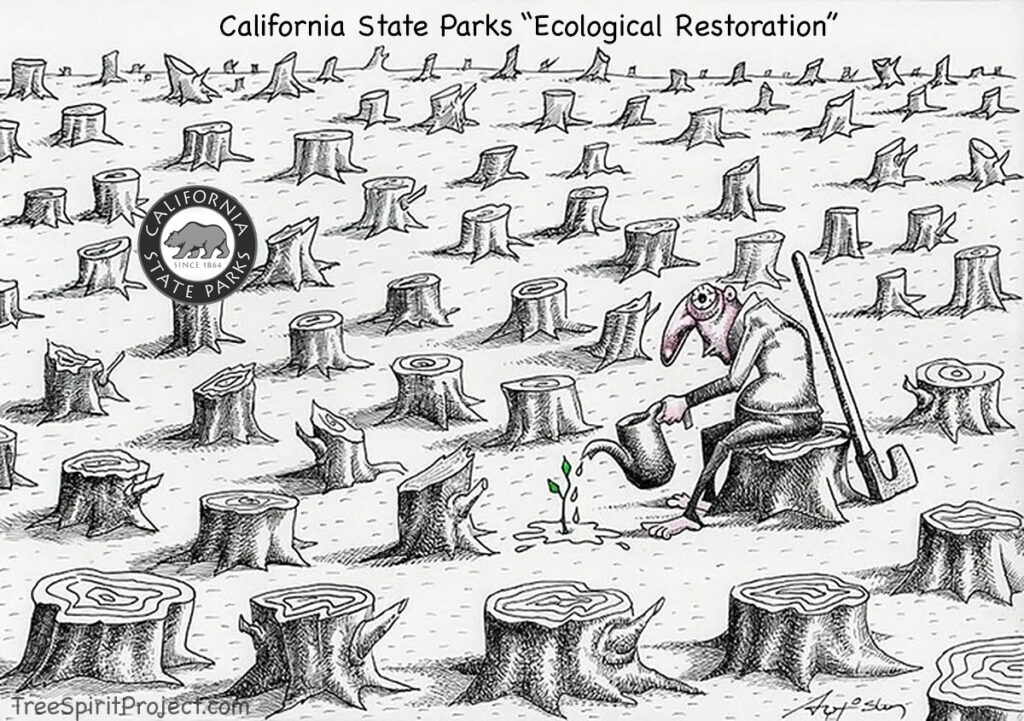 ---
Wildfires renew and restore life 

VIDEO: "The Fire Paradox": "The more we try to remove fire, the worse we make it." – Mark Finny, research forester with the U.S. Forest Service.
Wildfire is a powerful, primal force, and an integral, healthy, unavoidable component of a natural forest ecosystem.  But we have a complex relationship with this force of nature, especially today with wildland fires near houses, towns and cities that increasingly encroach on dwindling wild forests, chaparral habitat, and other wildlands that are now increasingly being "managed" to death.
Misinformation & misconceptions: spreading like wildfire
Many people have been trained, especially by sensationalized media coverage, to think all wildfires are purely "destructive" and "disasters" that "destroy" — and therefore must always be prevented and extinguished, especially if anywhere near people and their homes.  Until recently, even most contemporary scientists supported this inaccurate, and ultimately futile view: more homes have burned to the ground despite firefighting efforts.
Again, as is emphasized on this webpage and this website's pages, we don't need to stop fires or cut down trees and forests in order to save our homes from burning down.  And we can't.  Instead, simply, less expensively, and more effectively, and also less expensively, make houses "ignition resistant" in the "home ignition," from the home-out.
VIDEO: U.S. Forest Service "FIRE LAB" researchers Jack Cohen & Mark Finney
---
Cutting down forests does not "save" them

So-called forest "thinning" (i.e., logging) INCREASES fire danger.
Cutting down 20-70% of the trees — called "thinning" by the logging industry — dries out what's left of a forest, allows wildfires to be more wind-driven, and destroys soil health and animal habitat.  Numerous hidden agendas propel the terrifyingly widespread policy of deforestation, as with the California State Parks plan to "remove" hundreds of trees and thousands of shrubs in Tomales Bay State Park, referenced above.
These ecologically devastating projects are usually advanced with either of both of two false claims: 1) "restoring" forest "health; and 2) mitigating wildfire danger by reducing the "fuel load" — and "fuel" is trees and plants! With this ill logic, all forests could be targeted for destruction, or "removal," as bureaucracies and industries call killing trees, despite often being couched in detailed, pseudo-scientific jargon.
READ MORE on TreeSpirit's WILDFIRE PAGE
Media sensationalism fuels fear of forests
News outlets typically cast forest fires as destructive villains that "destroy" everything in their wake, including forests, and therefore must be prevented.  Of course wildfires can do great damage, destroying peoples' homes and taking lives, as in huge California wildfires in recent years.
But wildfire is inevitable and unstoppable because it's an essential component of nature.  Fire regenerates a healthy forest ecology, clearing the ground of other plants, many of which are evolved to survive fires too. Many trees and plants, including in California, are serotinous,  meaning heat opens a tree's cones and/or seeds, enabling plant germination. In short, forest fires are necessary, valuable, and irreplaceable.
---
VIDEO: An unspoiled forest home for thousands of creatures.
---
MAPS of Tomales Bay State Park, west Marin County, CA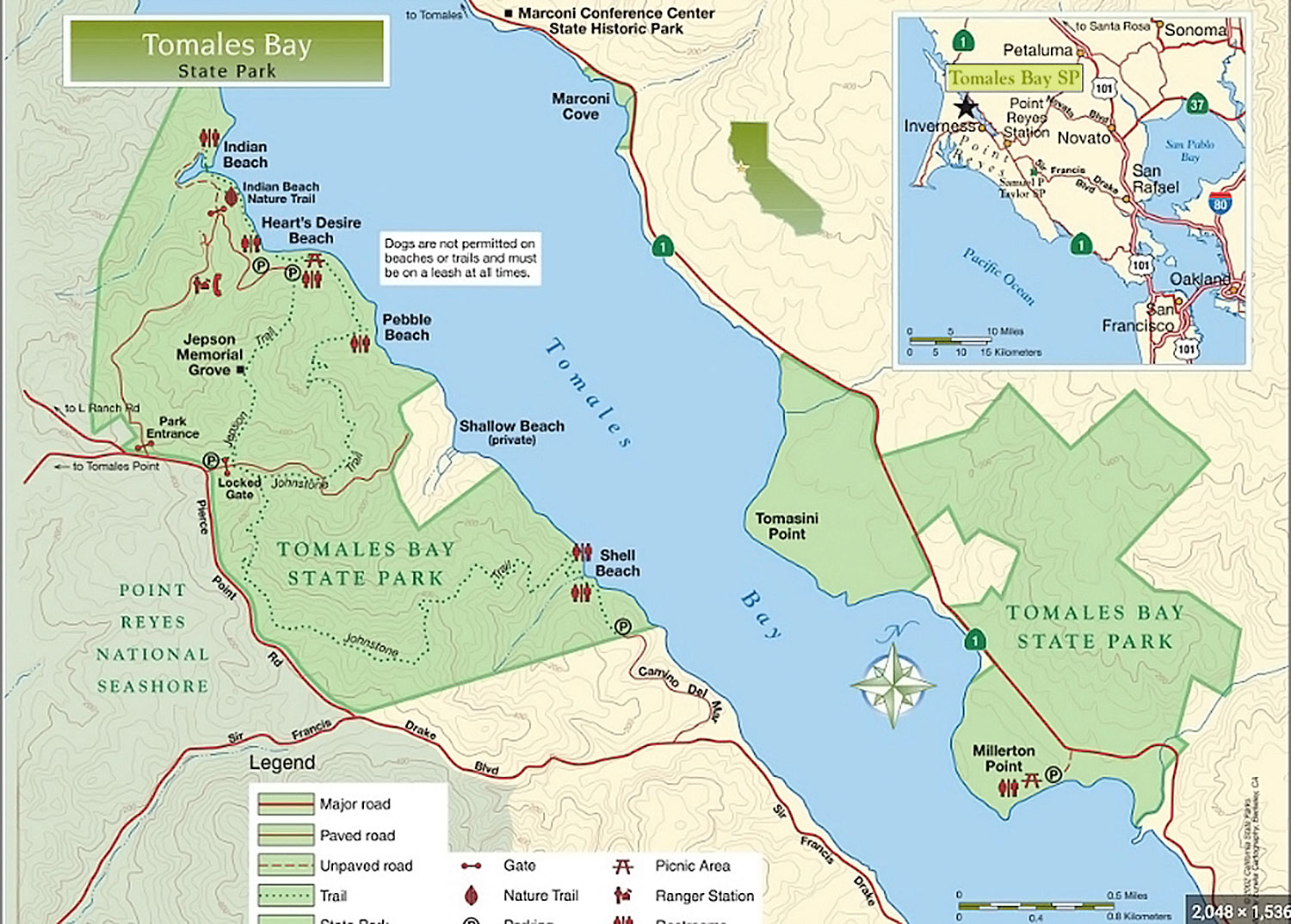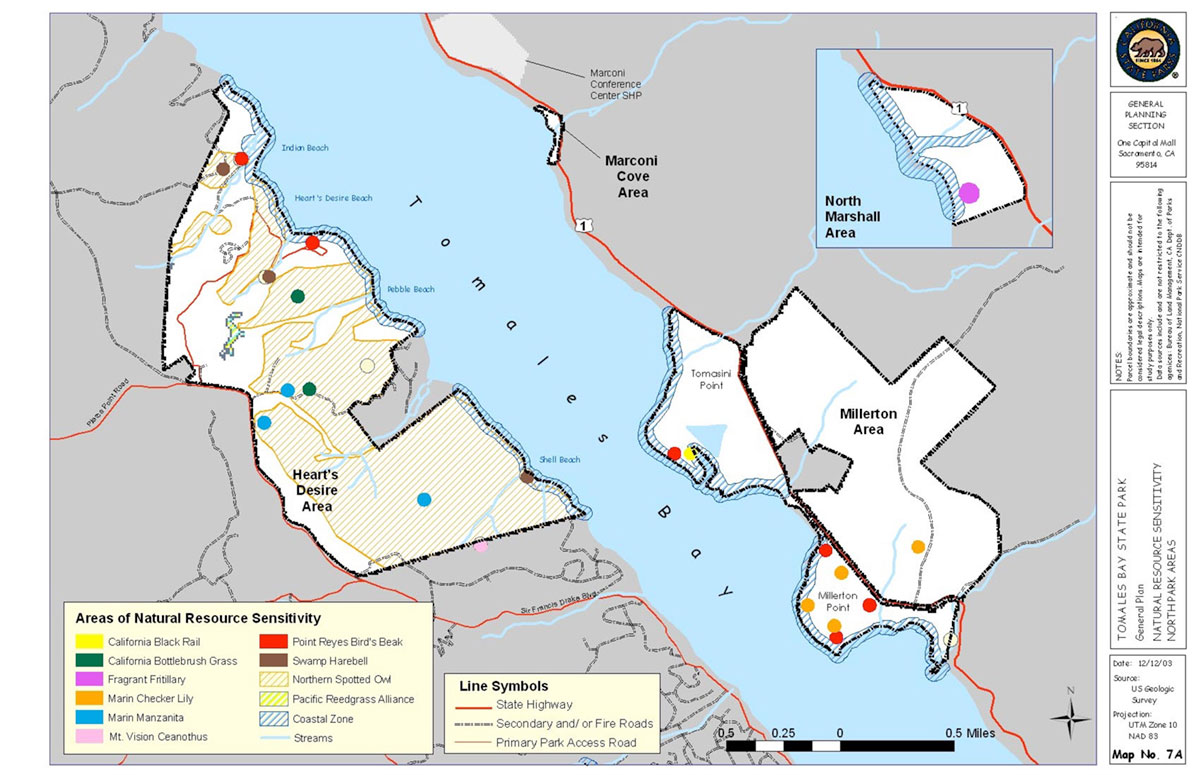 ---