KILL THE NON-NATIVES!  KILL THE INVASIVES!
KILL THE FOREIGNERS!  KILL THEM ALL!!!
Poison maker-marketers like chemical giants Monsanto (now Bayer), Dow, Syngenta, BASF and Dupont have bamboozled the public with public relations, influenced politicians with lobbyist millions, and infected hearts and minds of the citizens of cities, states, nations and countries with their toxic "war on nature" philosophy.   Even many venerable, trusted environmental orgs have taken the money — grants, gifts, endowments and contributions — to endorse massive killing programs of wild plants and animals by spreading the ideology of "invasion biology."
You may know them as the "native" plant movement and its war on "invasives."

• LEARN about the utter non-science of Invasion Biology

• LEARN about the massive amounts of Monsanto Roundup®, Dow Garlon® and other poisons are used near your home and family and food supply.

---
Invasion Biology "Jack-in-the-field" VIDEOS
French Broom Invasion Biology VIDEO #5                                            Jan. 2018
---
French Broom Invasion Biology VIDEO #4                            Sept. 2018

---
French Broom Invasion Biology VIDEO #3                             April 2018
---
Acacia Invasion Biology VIDEO #2     Summer 2018, San Geronimo, CA
---
French Broom Invasion Biology VIDEO #1     The 1st Rant, Spring 2018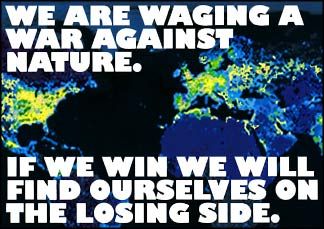 GO TO Invasion Biology PAGE, READ the newest literature
GO TO Monsanto Roundup PAGE, LEARN about the big $$ in selling poisons

---