Crucial Worldwatch Institute report:
Cattle industries create 51% of global greenhouse gases.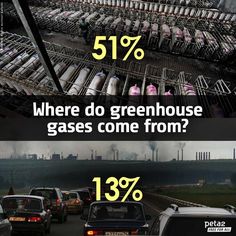 Yes, you read that right.  Animal factories making burgers and milk and other animal products pollute the atmosphere more than all the world's cars, trucks, buses, ships, and planes COMBINED (13%). The cattle industry is the #1 contributors to the climate crisis.

Read the Washington D.C.-based Worldwatch Institute report detailing how the industries of and supporting animal factories generate over 1/2 — not 14% or 18% — of the world's greenhouse gases (GHGs) responsible for human-cause global warming.  This means animal factories producing meat for human consumption are the #1 cause of anthropogenic climate change — as well as global deforestation (especially in the Amazon) and ocean pollution.
A much lower, oft-cited estimate by the United Nations FAO (Food & Agriculture Organization) estimated industrial animal "farming" accounts for 18% of global GHGs, but this figure was arrived at by using a much lower, and demonstrably inaccurate number of animals, among other discrepancies delineated in the Worldwatch Report.  Even still, at only 18%, animal factories would still be the #1 cause of anthropogenic climate change and global deforestation.
CLICK IMAGE BELOW to read PDF of Worldwatch report.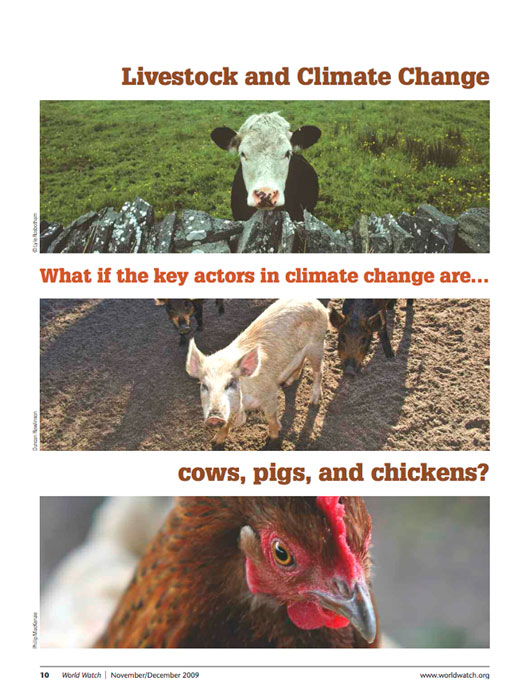 READ an analysis of the Worldwatch Report, comparing it to the United Nation's estimates: why the 51% GHGs from animal factories figure is more accurate than the oft-cited United Nations FAO (Food & Agriculture Organization) estimate of 18%.  Nevertheless, both studies rank "animal agriculture" emissions as greater than all the world's planes, trains, automobiles, buses, trucks and ships emissions combined.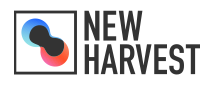 • READ: "The World's Leading Driver of Climate Change: Animal Agriculture" – January 18, 2015 http://www.new-harvest.org

---
See the biggest single action you can take, every day, to reduce your climate impact: