Organizations whose work & missions we support (alphabetically):

Bay Area Coalition for Headwaters (BACH) • Educating and building support in the SF Bay Area and other urban areas for the preservation of a biologically viable redwood forest. http://www.headwaterspreserve.org
---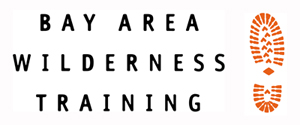 Bay Area Wilderness Training creates opportunities for youth from the San Francisco Bay Area to experience wilderness first hand by training teachers and youth workers, provide outdoor gear loans, give financial support, and foster community collaboration.  "We believe that well led trips to granite cliffs, isolated beaches and ancient redwoods provide youth with powerful, life changing experiences." http://www.bawt.org
---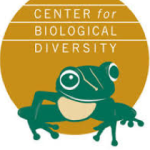 Center for Biological Diversity believes diversity has intrinsic value and  its loss impoverishes society.  The CBD works to secure a future for all species, great and small, hovering on the brink of extinction, through science, law and creative media, with a focus on protecting the lands, waters and climate that species need to survive. http://www.biologicaldiversity.org
---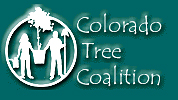 Colorado Tree Coalition (CTC) – Leading Colorado's efforts to preserve, renew and enhance community forests. http://www.coloradotrees.org
---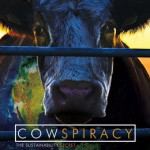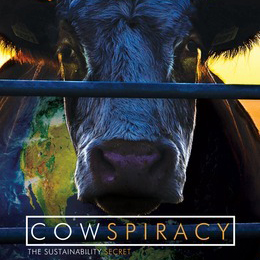 "Cowspiracy, The Sustainability Secret" is not an org, but a powerful, essential environmental documentary film that addresses the #1 cause of global deforestation and #1 generator of greenhouse gases: http://www.cowspiracy.com
---

Defenders of Wildlife – Dedicated to the preservation of all wild animals and native plants in their natural community.  Working to save imperiled wildlife since 1947.  http://www.defenders.org
---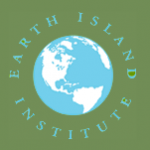 Earth Island Institute is a non-profit, public interest, membership organization supporting people who protect our shared planet.  For 25 years, EII has been a hub for grassroots campaigns dedicated to conserving, preserving, and restoring the ecosystems on which we depend. http://www.earthisland.org
---

Environmental Protection Information Center (EPIC) – is the only grassroots non-profit organization dedicated to safeguarding the forest ecosystems and endangered species of Northwest California, California's "North Coast."  http://www.WildCalifornia.org
---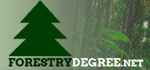 Forestry Degree.net is a resource guide to forestry as a profession with articles, blog posts and list of accredited forestry degree programs: http://forestrydegree.net
---

Forests Forever • Since 1989, Forests Forever defends and restore California's 17 million acres of diverse woodland ecosystems.  "Restore, Reinhabit, Re-enchant"  http://www.ForestsForever.org
---

Foundation Earth • A Wash. D.C.-based research institute inspiring transformation to an Earth-centered economy into reality through a major rethinking of society implemented via outreach campaigns with the media, educators, policy makers and the public. http://www.fdnearth.org
---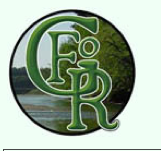 Friends of the Gualala River  is a volunteer nonprofit group that advocates for preservation of the Gualala River watershed in Sonoma and Mendocino Counties of California:. http://www.GualalaRiver.org
---

Friends of the Urban Forest – promotes a larger, healthier urban forest as part of San Francisco's green infrastructure through community planting, tree care, education, and advocacy.  http://www.fuf.net
---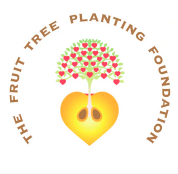 The Fruit Tree Planting Foundation (FTPF) is an award-winning international nonprofit charity dedicated to planting fruitful trees and plants to alleviate world hunger, combat global warming, strengthen communities, and improve the surrounding air, soil, and water. http://www.ftpf.org
---

Founded in 1983 by Dr. Elliot Katz DVM, In Defense of Animals is an international animal rights and rescue organization dedicated to protecting the rights, welfare and habitats of animals, including the right for animals to live free of subjugation and institutionalized violence, in effect redefining the role of animals in society from that of mere property, objects and things, to that of individuals, with feelings, needs and interests of their own.  http://www.idausa.org

---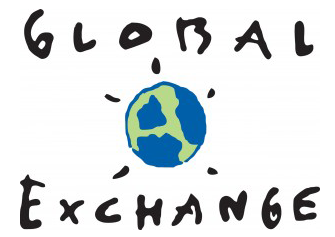 Global Exchange – is an advocacy group and non-governmental organization, based in San Francisco, CA, that promotes human rights and social, economic, and environmental justice around the world  http://www.GlobalExchange.org

---

Greenpeace – an independent, campaigning organization that uses non-violent, creative confrontation to expose global environmental problems and force solutions essential to a green and peaceful future. http://www.Greenpeace.org

---

Million Trees blog – informing the San Francisco Bay Area of the imminent destruction of trees. "We like all trees and don't like to see any healthy tree destroyed…"  Excellent source for facts, not myths, about eucalyptus trees you likely don't know.  http://www.milliontrees.me
---

New Leaf Paper – Leading the notoriously polluting paper industry in the development and distribution of environmentally friendlier printing and office papers, many with 100% post-consumer recycled content.  www.NewLeafPaper.com
---

National Resources Defense Council – Working to restore the integrity of the elements that sustain life — air, land and water — to defend endangered natural places, establish sustainability and good stewardship of the Earth as central ethical imperatives of human society. http://www.NRDC.org

---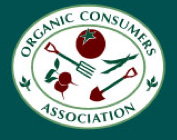 Organic Consumers Association – Grassroots non-profit, public interest org campaigning for health, justice, and sustainability on crucial issues of food safety, industrial agriculture, genetic engineering, children's health, corporate accountability, Fair Trade, environmental sustainability.  Promoting the views and interests of the estimated 76 million organic and socially responsible American consumers.  http://www.organicconsumers.org
---

Predator Defense's mission: protect native predators, help people learn to coexist with wild animals, and end America's war on wildlife, incl. wolves, coyotes, mountain lion and bears.  Do you know literally millions of wild animals are killed each, many by the U.S. government, and many at the cattle industry's request?  LEARN MORE: http://www.predatordefense.org
---

Rainforest Action Network – campaigns for forests, their inhabitants and the natural systems that sustain life by transforming the global marketplace through education, grassroots organizing, and non-violent direct action. http://www.ran.org
---

RAMPS – Radical Action for Mountain People's Survival – a non-violent direct action campaign in the southern coal fields of West Virginia, dedicated to ending all forms of Appalachian mountaintop removal and strip mining.  http://rampscampaign.org
---

Save The Redwoods League – Founded in 1918, its mission is to protect and restore redwood forests and connect people with their peace and beauty so these wonders of the natural world flourish: http://www.savetheredwoods.org

---

Established in 1977, Sea Shepherd Conservation Society (SSCS) is an international non-profit, marine wildlife conservation organization.  Its mission is to end the destruction of habitat and slaughter of wildlife in the world's oceans to conserve and protect ecosystems and species.
Sea Shepherd uses innovative direct-action tactics to investigate, document, and take action when necessary to expose and confront illegal activities on the high seas. http://www.seashepherd.org
---

shinrin yoku  – Japanese for "taking in the atmosphere of the forest" or "forest bathing," developed in Japan in the 1980s, has become a cornerstone of preventive health care and healing in Japanese medicine.  Researchers in Japan and South Korea have amassed scientific literature on the health benefits of being in a forest: http://www.shinrin-yoku.org
---

The Solutions Project – advocates for an immediate transition to 100% clean, renewable energy.  This must accelerate now, in communities, countries, and worldwide.  This is the fastest, safest, wisest, most feasible, most economically viable, and perhaps ONLY way to mitigate global, anthropogenic climate change – and save humanity from calamity. – JG  http://thesolutionsproject.org
---

Sudden Oak Life – Observations on oak health, tree care, organic farming, gardening, forest decline, acid rain, climate change, Gaia by Dr. Lee Klinger  www.SuddenOakLife.org


---

TreePeople – Inspires, engages and supports people to take personal responsibility for the urban environment: training and supporting communities to plant and care for tree, educating schoolchildren and adults about environmental issues, show sustainable solutions to urban ecosystem problems.  http://www.TreePeople.org
---

The Wilderness Society – protecting wilderness and inspire Americans to care for our wild places.  Since its founding in 1935, The Wilderness Society has led the effort to permanently protect as designated wilderness almost 110 million acres in 44 states. http://www.wilderness.org