Why do some trees attract more attention than others? 
This large, mature, towering Ponderosa Pine caught everyone's eye, and my fancy, in Pinecrest, CA, in the northern Sierra Mountains foothills (5,500 ft. altitude).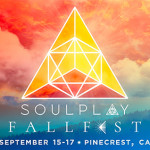 Many nature and outdoor enthusiasts had gathered for the SoulPlay FallFest music and workshop festival.  We all relaxed for a few serene, heart-centered days in Pinecrest's forested setting and, here, showed our affinity for this big pine's mesmerizing bark by imitating it in our unique, playful way, and made this photo, "Ponderosa Pattern."
The forest floor even left its impression (temporarily) on these TreeSpirited participants (photo at right).
[eshop_addtocart]
Save