Jack Gescheidt & TreeSpirit aboard
Bare Necessities' Caribbean cruise.
February 5-14, 2017
Join Jack on a 9-day clothing-optional cruise created by the clothing-optional cruise professionals at Bare Necessities who have chartered the Celebrity Pride cruise ship, then filled it with 2,000 of the friendliest, least uptight people you'll ever meet.  Enjoy fellow fun, sun, sea — and tree — lovers for 9 days in the Caribbean.
Make large, group TreeSpirit photographs with Jack at one or more of the private island destinations along the way.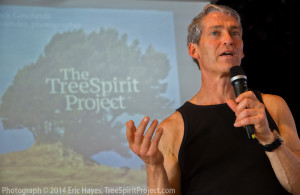 Then see these newly-made TreeSpirit photographs, many other, video, and more, in Jack's lively, interactive presentations-at-sea.
• SEE "Dare to Bare" Feb 5-14, 2017 Bare Necessities CRUISE ITINERARY
• What IS a nude, or "clothing-optional" cruise? LEARN MORE.
---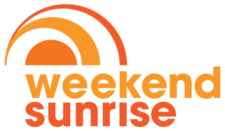 TV INTERVIEW with JACK on nude cruising: Australia's "Weekend Sunrise" Co-hosts Monique Wright & Andrew O'Keefe. (Mouse over image below, click arrow at bottom left.)
---
2015 - TreeSpirit traveled to the Caribbean February 12-21, aboard the "Big Nude Boat – Part Deux," a special clothing-optional charter by the free-spirited clothing-optional cruise professionals at Bare Necessities Tour & Travel.
A large, tree and fun loving group gathered to make two tropical TreeSpirit photographs — including "Naturist Trail" at left  — during another clothing-optional cruise.  This means no swim suits are required for the warm Caribbean waters, sunbathing, and the ship's hot tubs, swimming pools, lounge chairs, et. al.).
READ ALL ABOUT IT! – CLICK HERE.
---
2014 – "Evolution" on a Caribbean cruise


Over 140 fun-loving passengers gathered together on Monday, February 10th, 2014, to rise from the sea, inexorably drawn by the glorious trees of this island in The Bahamas to create the largest-ever tropical TreeSpirit photograph.
TreeSpirit visited Caribbean island destinations aboard the "Big Nude Boat – Part One," on Holland America's, The Nieuw Amsterdam, on a week-long clothing-optional cruise created by Bare Necessities Tour & Travel.
All print sales support TreeSpirit's mission & future projects.
Hi Jack,  Just wanted to let you know that we received "Evolution" print today, and it's so magnificent, I'm blown away! I am so, so glad we decided to get this, and in this size [6 foot - Ed.], I can't wait to get it up on the wall!!  Thanks so much!   – Rolf Holbach, Arroyo del Sol Bed & Breakfast, Altadena, CA
---
Fiji (& Vanuatu & New Caledonia) cruise, June 2014
A 2-week cruise to the island nations of Fiji, Vanuatu, and New Caledonia was so chock-full of adventures, it earned its own page, HERE.
See an album of travel photographs from this trip to 3 island nations, HERE.
These three island nations are comprised of literally hundreds of islands, many uninhabited, dots over thousands of square miles of the South Pacific.  It's far too much, so beautiful, and too varied to be seen, let alone captured, by anyone in just two (or ten) weeks…
• SEE 2nd, more intimate TreeSpirit photo, "Amedeean," made on Amedee Island, HERE.
• SEE an album of trip/travel photos, HERE.
• READ JACK'S BLOG about the making of "Amedee Islanders,"  and what's it's like to be on a nude cruise, HERE.

---

"Naturists" is a term evolved over the years to blend the ideals of nudism in a social setting with a greater appreciation of man's integral place in nature – which makes for a natural collaboration for TreeSpirit Project photographs!
Production photographs courtesy Michael J. Cooney, The Naturist Society.
Project founder and photographer Jack Gescheidt was thrilled to join all these fellow nature lovers and share TreeSpirit's photography, mission, and the TreeSpirit experience with a diverse, international cruise ship audience.  This big, participatory artwork in nature was created on little Half Moon Cay, in the Bahamas.
---
Learn more about this and other upcoming Bare Necessities Tour & Travel cruises HERE.
---
All print sales support TreeSpirit's mission & future projects.
• See Jack's gallery of TreeSpirit photographs made over the last decade, HERE.
---