"Change happens because of social movements, not because of political parties." – Tom Hayden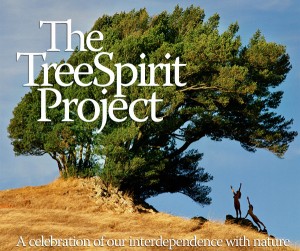 TreeSpirit has grown because of all the warm-hearted people who feel drawn to trees and nature.
We and "the world" are not separate things, of course; there ARE no separate things, only the limitations of language to convey what's really going on here. Peer below the surface and delve into mystery and wonder…
There are many ways to support The TreeSpirit Project's mission to encourage more people to reconnect with the natural world, and themselves:
Make a donation.


Participate in a TreeSpirit photo event.


Purchase a Fine Art Print, poster, or vintage wall calendar.


Share this website with friends.
(use the social sharing buttons on the right)

Sign up for TreeSpirit email. Names are shared or sold.

Go out and play among trees; go out and just BE among trees. Go alone, bring a friend, or make it a party.
Trees are sanctuaries. Whoever knows how to listen to them, can experience the truth. They do not teach learning and precepts, they preach, undeterred by particulars, the ancient law of life. – Herman Hesse, Nobel Laureate