Click the links below:
---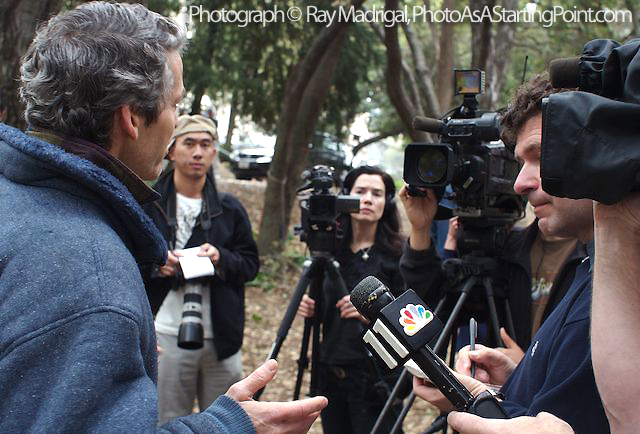 Jack Gescheidt speaks to the media before making the photograph, "Last Stand," in The Memorial Oak Grove, Berkeley, CA, March 2007.  Photograph © Ray Madrigal, PhotoAsAStartingPoint.com.

As more people recognize the critical role trees play in enriching our lives—and making our lives possible at all—The TreeSpirit Project and its courageous volunteer participants receive worldwide media attention.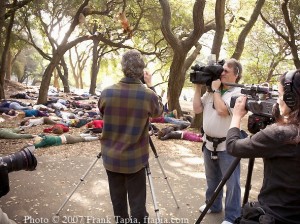 Media inquiries?  Email Jack Gescheidt.
Trees are right at the heart of all the necessary debates: ecological, social, economic, political, moral, religious. – Colin Tudge, The Tree, 2006.