My job this fine February 2017 day in the Bahamas, if this much fun can rightfully be called a job, was to make the lastest TreeSpirit photograph on an this island in the Caribbean with as many naturists and naturalists as I could gather to participate.  There would be hundreds of these "nacationers" — naked vacationers — wandering about the island, Half Moon Cay in the Bahamas.  Owned by the Carnival Cruise Line, they, we, were free to romp clothing free as desired (and as sunblock allowed).  This also explains how so many naturists, and I, got here in the first: delivered by a Carnival cruise ship.  Bare Necessities, the "nacation" cruise specialists, again invited me along to make a TreeSpirit photo here that the cruisers could participate in.  I also give presentations at sea, as part of The TreeSpirit Project's environmentalist mission, to raise awareness of the critical role trees and forests play in our lives.
• SEE the 3 Fine Art Prints of "How Green Is My Island":
• "How Green Is My Island 1″
• "How Green Is My Island 2″
• "How Green Is My Island 3″
Because I'm a professional photographer for over 25 years, I have a perfectionist control freak streak in me, deepened by being from New York City, where photographers and competition abound.  If I'm going to make a photograph, and don't do it well, it will get lost in the crowd.
This means making every possible effort to control, or at least assess, every key element in every new TreeSpirit photograph, including:
1) tree/location – finding/choosing a tree, or stand of trees, with aesthetic and also photographic appeal. These are two different things.  Like sunsets, all trees are beautiful to me, but not all make great photographs.  With both trees and sunsets, background and surrounding elements matter; a stunning tree can be obscured by a chainlink fence and parked cars (or a nudity-fearing public).
2) lighting/weather – I use natural not artificial light for TreeSpirit photos; flash and strobes are rarely practical, and usually not even possible in large-scale outdoor, often remote settings. I must be mindful of the time of day, for position and direction of the sun, and the weather, because sun, rain, clouds, wind and air temperature all affect lighting and also the participants, and thus the resulting photo.  Most TreeSpirit photo locations are chosen weeks or months in advance, as here with Half Moon Cay, so I do as much research as possible beforehand.  And then all big outdoor photos have elements of the unknown; all are a combination of preparation and serendipity.  In short: plan like crazy, then wing it.
3) participants – how many will show up? 50 or 250? Can a tree/location accommodate either?  Can I have a plan A, B & C for however many do?  And what physical condition will people be in; can they walk 1-2 miles to a location? Can they climb trees?  What positioning or movement can I suggest that they can do?
4) logistics – how much time will we have to get people to the location, give directions, position them, do variations — and then get them back to the tenders (small boats that ferry us back to the mother ship) on time?  And usually then delay the whole process as long as possible to shoot in latest, softest light possible, from a sun lower in the sky.
Adding to my own internal pressure, I had already made a TreeSpirit photo on this island three years before, in 2014, and loved the result, titled "Evolution."  Could I top that one, or even equal it?  We had to finish by 3pm, and leave the island by 3:15pm.  In 2014, I had until 4:30pm, so today's light would be less than ideal, meaning higher sun, which makes for greater contrast from deeper shadows.
Oh, how I long for a sunset TreeSpirit shoot in the Bahamas one day…but this was not that day.  I was scouting hours in advance, before noon, so even in February, the sun was high in the sky, creating hard shadows and generally unflattering lighting for both trees and bodies.  One way I could temper this effect was to shoot down on my subject from above, so I knew to source a ladder and have that option.
I wandered the island's varied terrain — beach, path, and pavement — in all directions from the centrail meeting place, the Visitor Center, which had to be determined long before I knew where I'd be shooting.  I looked for trees at beach areas packed with sunbathers and along remote, narrow trails which apparently only birds and lizards used and enjoyed as much as I do.  I welcomed these quieter corners of the island where people weren't partying, ATV-ing, drinking or dancing to loud music.  All of which is great fun, but not what TreeSpirit is about.
One of the main reasons I make these photographs is to invite people spend a few precious minutes not just free of clothing — a familiar experience for naturists and nudists — but also to be free of human-made machinery and technology and the sounds and trappings of civilization.  To be in quiet, even silent, revery with Mother Nature is a joy most of us seem to have less and less of in our lives.  Our busy, technological lives have deprived most people of even five minutes — let alone an hour or two — reprieve, and renewal, in quieter (away from all engine noise), slower-paced nature.
Cruise ships offer, for me, the fun, excitement and social experience of a 3-ring, 10-deck circus, with something to do (or eat!) all the time; activities for almost every taste, a veritable summer camp for adults, out at sea.  Complete with 3-story, 25mph human-torpedo water slide for kids of all ages.
Thanks to Bare Necessities, all this is clothing-optional — which is especially convenient for me, "the naked tree guy."  Or, as they call me on Bare Necessities nude cruises, "the tree guy."
When I show the group TreeSpirit cruise photographs to audiences back home, or on the The TreeSpirit Project website, the first questions I'm asked is, "where IS this?," and "where did you get all these naked people?"  Because the average non-nudist doesn't know there are enough nudists and naturists in America, and in the world, to fill an entire cruise ship — even all the world's cruise ships at the same time.
Scouting the island, I confirmed what I learned about it three years earlier for "Evolution": there are no big "Oh, wow" trees within easy walking distance of the dock.  The island may hold some unseen arboreal treasure a mile or more away, but it wouldn't be ours to play with today.  There was no way to get enough people farther out and back in the time available.
During a quick lunch break I pondered the best location I'd found: one sandy trail with a lovely curve and shrub-like vegetation bordering both sides that I knew I could work for a photo.  But after lunch, and with the help of my partner and oftentimes Creative Director, Amy, we found an even greener, denser forest of succulent shrubs.  Better still, it was a ¼-mile closer to the Visitor Center — directly adjacent to it, in fact, to it, so I could delay taking the photo until 3pm and have sunlight ½-hour lower and softer.  This would do nicely.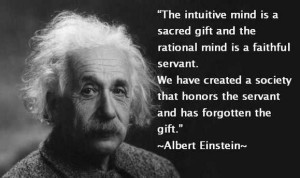 Also, all the living greenery made me feel relaxed and playful.  I liked being around it, even disappearing into it, just a few yards but a world away from the hundreds of vacating humans. This is always a good sign. I've learned to trust my instincts and let what I'm attracted to in nature guide me to my photo location.  Only then do I use another part of my brain to analyze and plan photo logistics.  Albert Einstein said: "The intuitive mind is a sacred gift.  The rational mind is a faithful servant."  (He also added, "We have created a society that honors the servant but has forgotten the gift.)  His words are a valuable reminder for creating my art, and a reminder for my life.
From here, the photo actually fell easily into place.  Eager participants arrived as requested.  As always, I welcomed and thanked them, never forgetting how fortunate I am that fellow nature and tree lovers are attracted to work — play? — with me to make TreeSpirit photographs together.  I mean, for heaven's sake, I'm taking naked photographs of people and posting them on the internet!  (I DO always remind people they can be 100% anonymous simply by turning their heads away from camera.)
I suggested a few different poses from atop my ladder that I'd considered beforehand and discussed with Amy.  Our goal was to visually connect bodies to branches, and we were underway.  While their bodies and view were limited to what was right in front of them, I could see what they could not: how much vegetation grows on the island, and how they were becoming, as a group, a complementary part of it.  This vegetation was doing its silent, constant, and prodigious ecological service: holding sand-covered land in place, providing a home for wildlife, providing cooling shade, making oxygen, sequestering carbon, beautifying the island with its living foliage.
This is what all foliage, all plants, all trees do — every day and everywhere they grow on Earth.  It's easy to take this everyday miracle for granted.  We usually do.  But not today.  Not with all these nature and tree lovers, nosirree.  A green island indeed.
• PURCHASE Fine Art Prints of "How Green Is My Island" – click 3 links below:
• "How Green Is My Island 1″
• "How Green Is My Island 2″
• "How Green Is My Island 3″